About Us
The exclusive distributor of MORA in Australia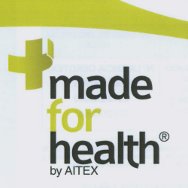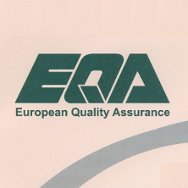 A company with a history behind it - not just words and empty promises. All of MORA's products are proudly made in Europe, ensuring strict EU standards are adhered to and a product that you can trust. MORA has been in the textile industry since 1941 - over 70 years, have a presence in over 68 countries and specialise in luxury blankets, bedspreads, throws, cushion covers, baby products, pillows and mattress protectors. MORA products pass through stringent checks and are independently certified to ensure that there are no harmful substances present providing you with peace of mind where it counts most. MORA do not depend on any external processes and everything is carried out in-house at the 50,000m² modern industrial complex which allows for higher quality control, faster turnaround and compliance at all levels. Don't compromise on comfort, style and quality for your family and loved ones. For generations, the warmth of MORA has accompanied the best dreams of families all over the world. Make it yours.
A brief history of the company:
1941
Mora's beginnings as a company.
1963
Constitution of MORA S.A.
1965
Opening of new installations for carded yarn and weaving mill.
1972
Introduction of the Raschel loom in the manufacture of blankets.
1993
Prize for exports from the Chamber of Commerce.
1993
Prize for quality awarded by IMPIVA.
1996
Start up of the semi-worsted yarn process.
1997
Start-up of the printing process.
1998
Market launch of the 'HARMONY' line of anti-allergic blankets.
2003
Market launch of the new line of sheets and continental quilts.
2007
Acquisition of EMFLON D and opening new line of pillows, mattress protectors Nordic.
Made For Health Certificate
MORA has received the MADE FOR HEALTH certificate after many laboratory tests conducted by AITEX Textile Technical Institute. MADE FOR HEALTH is a new chemical safety certification and biological evaluation of healthy textiles, ensuring compliance with the REACH regulation. The certified articles obtain a quality seal which makes them eligible to be in the "home textile products made for the health" sector and obtains national code awarded by the College of Pharmacists to sell in pharmacies.
Totally healthy Products
At MORA, we know exactly what we sell and that is, above all, comfort. Such comfort is directly related to health and quality of life. Our products have been independently certified with Öko-Tex Standard 100 which qualifies them as "Tested for harmful substances and Confidence in Textiles".
What is the OKO Tex certification?
Fabrics being analysed according to Öko-Tex Standard 100 guarantee that said products do not contain any damaging substances and therefore, do not imply any risk whatsoever for human health. Developed by the Institute ÖTI in Vienna and by the Institute HOHENSTEIN, Öko-Tex Standard 100 was founded in April 1992 at the Interstoff Fair of Frankfurt. At present, it is formed by a group of twelve European Research Institutes, sharing the responsibility of developing the different strict analysis criteria. These institutes contribute their technical experience and scientific knowledge in the area of industrial textile processes, in Medicine and Biology, in Textile Physiology and in other fields of research associated with said activity. All institutes use the same analysis procedures and technical specifications that usually exceed regulations set forth by Governments in regards to textile ecology. In Spain, the Textile Technological Institute (AITEX) is the sole institution approved to carry out said tests and issue Öko-Tex Standard 100 certificates. This institute has approved MORA products as "Confidence in Textiles, Tested for Harmful Substances".
Cleanliness and hygiene
Despite what many people think, the pile of a blanket does not harbour a great amount of dust and dirt. Besides the fact that they are usually covered by sheets, bedspreads or covers, blankets only need to be aired every now and then. If they are stained, they are much easier to clean than other products. For people who are particularly sensitive to these problems, MORA has created a line of blankets woven with anti-allergic, anti-bacterial and mite-repellent fibres. Blankets that keep themselves clean and hygienic. That's MORA's commitment to you.
MORA's Philosophy:
Quality - an essential condition to our work. At MORA, quality is much more than an objective. It is a condition that is essential to our work. From the manufacture of the thread to the final preparation, each process is subjected to its own ISO standard-compliant quality controls. But today, two differential factors make quality an absolute requirement for us:
A) By integrating all the stages and processes of production into one large factory, there are no external factors to affect quality. We depend entirely on ourselves. Besides the official control and quality laboratories, each department becomes a quality control tool that is much stricter than those employed in previous stages.
B) This permanent internal quality control is heightened by the fact that at MORA, all workers are company partners. We are all aware that if any mistake gets through the process, the work has to be repeated, besides the risk this represents for the company's service and reputation. Our concern for quality and a permanent spirit of improvement have been the main driving force behind our company. The various quality certificates we have been awarded serve as a reminder of this concern and provide a formal structure for our spirit of improvement.
With all of these factors considered, it becomes unmistakably clear that there is simply no substitute for MORA.